ACCA DACCA – AC/DC TRIBUTE BAND
The rapport & reputation achieved by ACCA DACCA over the past 12 years is second to none. We are extremely proud of this show and ACCA/DACCA continues to convince the masses in Australia & the rest of the world that this show is the next best thing to the real deal.Angus Young actually quoted "IF YOU CAN'T SEE AC/DC YOU MUST SEE ACCA DACCA!"
MELBOURNE BASED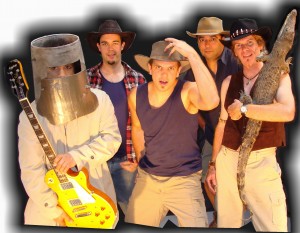 AUSSIE GOLD
Aussie Gold is a team of committed and passionate Australians performing the songs that they grew up with, and delivering them with pride and flair.
The name delivers on what the band is. 100% Australian and the very best (GOLD) hits, carefully chosen to accommodate a wide audience. There is not a song on the list that any member of the crowd will not know and not be able to sing along with.
Contact: Leo on 0431 000 987 or email info@mondoentertainment.com.au or see more superb artists and bands on our website www.mondoentertainment.com.au
MELBOURNE BASED

DAVINYLS – A Tribute to Chrissy Amphlett & Divinyls
The Divinyls planted themselves firmly into the history books as one of Australia's super rock acts.
Chrissy Amphlett was the greatest Australian female rock singer of all time and changed the landscape of Aussie rock music.
Today the Davinyls take over where the Divinyls left off, delivering a stunning visual and audio portrayal of these rock icons.
Do yourself a favour and check the Davinyls out !
Contact: Leo on 0431 000 987 or email info@mondoentertainment.com.au or see more superb artists and bands on our website www.mondoentertainment.com.au
ADELAIDE BASED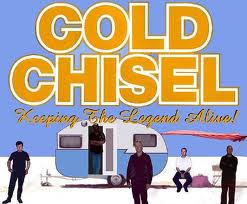 GOLD CHISEL – COLD CHISEL TRIBUTE BAND
Playing all the iconic rock Anthems of one of Australia's most respected bands with the respect and pride that these magnificent tunes deserve. If you're a Cold Chisel fan, then Gold Chisel is definitely a band that you will want to see…these guys rock !
MELBOURNE BASED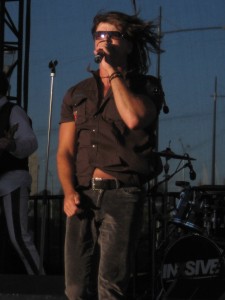 INXSIVE – INXS TRIBUTE BAND
INXSIVE pay tribute to Aussie Rock legends INXS. They are Melbourne, Australia based and have been performing in Pubs, Nightclubs, Corporate shows and larger outdoor events both locally and nationally since 1997.
MELBOURNE BASED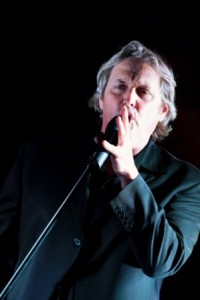 MIKE VEE – JOHN FARNHAM TRIBUTE ACT
Since appearing on Australia's got talent, Mike has travelled all over Australia performing his tribute to music of legend John Farnham. with great accolades. His uncanny resemblance, the tone of his voice, his out going nature are so much like the real thing that people often ask him are you related, a comment that is humbling to Mike. But at the same time recognition and credit to his performance.
SYDNEY BASED

NO EXIT – A TRIBUTE TO THE ANGELS
Nothing can compare to seeing The Angels live in action but for the next best thing strap yourselves in and experience the intensity and high energy performance of

No Exit.
From the legendary "Am I Ever Gonna See Your Face Again" to unparalleled hits such as "No Secrets", "Shadow Boxer" & "Take a Long Line" to the more recent works like "Dogs Are Talking" & "Tear Me Apart", No Exit is sure to play all of your favourites and more.
MELBOURNE BASED

Click Here for further Info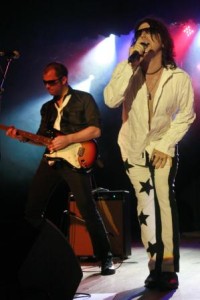 ORIGINAL SIN – INXS TRIBUTE SHOW
Original Sin – Renowned as one of Australia's premiere tribute acts, paying homage to one of our country's most popular & successful bands, INXS! The show covers songs spanning all 3 decades, from their debut self titled INXS, through to Shabooh Shoobah, The Swing, Listen Like Thieves, KICK, X, Elegantly Wasted and Switch albums.
SYDNEY BASED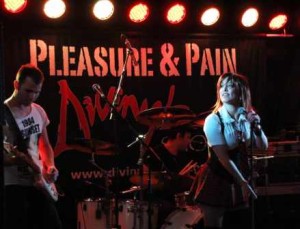 PLEASURE & PAIN – DIVINYLS TRIBUTE SHOW
Chrissy Amphlett is renowned as one of Australia's most enigmatic and theatrical pop singers of modern times, with a whole lot of attitude to boot. With songs like "Boys in Town", "Pleasure & Pain", and the controversial "I touch myself", the Divinyls were stamped as one of Australia's great rock bands.
SYDNEY BASED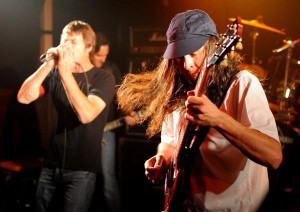 POWERAGE – Bon Scott AC/DC Tribute
A tribute to the early years of AC/DC with the legendary Bon Scott.
You know the story, you know the songs – Powerage are loud and proud and will deliver the early AC/DC sound with brute force, impeccable timing, and a rockin' energy!
MELBOURNE BASED

SWINGSHIFT – COLD CHISEL TRIBUTE SHOW
Swingshift – Pay tribute to Australia's favourite sons … COLD CHISEL and perform some of the best Australian anthems ever written such as Flame Trees, Forever Now, Cheap Wine, Bow River and Standing On The Outside, as well as the classic Khe Sanh, just to name a few.
SYDNEY BASED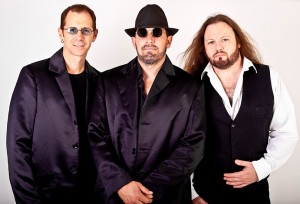 THE UK BEE GEEZ – BEE GEES TRIBUTE
The UK Bee Geez show recreates the now famous 'One Night Only' Las Vegas show bringing the glitz and glamour of Vegas to stages throughout Australia and delighting fans of one of the greatest trios ever seen.
QUEENSLAND BASED

Copy Protected by
Chetan
s
WP-Copyprotect
.