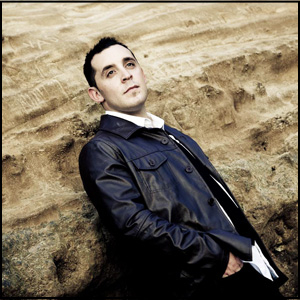 ANTHONY KAYROOZ – SOLO ARTIST
Anthony has performed for numerous events and functions throughout Melbourne, Joy FM's radiothon, YMCA`s Dancing through the Decades, and many weddings and Corporate functions. He has also won awards such as the Italian Tenor competition in 2009, in which 300 gala event guests voted Anthony as the singer and performer of choice.
MELBOURNE BASED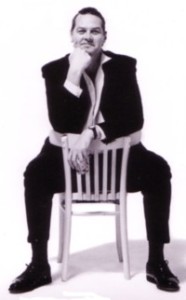 BOBBY VALENTINE – FRANK SINATRA IMPERSONATOR
An evening with Bob Valentine will take you on a Musical journey you won't want to end. Bob loves nothing better than a good party, and many people will attest to the fact that a Bob Valentine gig is one Hell of a party. Whether it be a private function dance band, a floorshow, a night at the pub or a 20 piece orchestra, the name Bob Valentine should be at the top of your entertainment list.
MELBOURNE BASED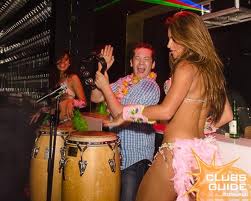 DEKDRUM – INTERACTIVE PERCUSSIONIST FOR DJ
The experience is energetic and interactive. Dekdrum plays the bongo drums and other instruments along to the beats of the DJ incorporating Latin, African, Contemporary and Club/Pop including House and 70s Disco grooves and gets everyone up and dancing very quickly!
MELBOURNE BASED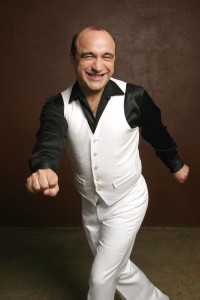 GEORGE KAPINIARIS
George Kapiniaris is one of this country's best loved comedy, music and TV stars – having had an incredible impact on Greek-Australian popular culture over the last twenty six years.
His claim to fame was his starring role in the hugely popular stage show 'Wogs Out Of work'. Since then, the Australian public has continued to see him use his Greek heritage as inspiration for future roles and performances.
He developed his popular style of ethnic comedy at Rusden College and with fellow student Simon Palomares formed 'The Tiboldi Brothers', a stand-up comedy duo, in 1985.
Straight away they were labelled as pioneers in Ethnic Humour in this country.
We all loved him as DJ in 'The Flying Doctors' and who could forget his starring role as the manic waiter Memo in TV's 'Acropolis Now' from 1989 to 1992, a show which he co-produced & co-created). Since 1992 George has also been the front man of his 70′s cover band 'The Flares'.

Contact: Leo on 0431 000 987 or email info@mondoentertainment.com.au or see more superb artists and bands on our website www.mondoentertainment.com.au
MELBOURNE BASED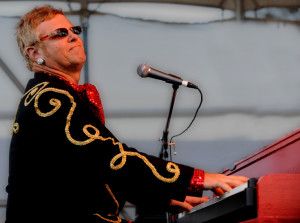 I'M STILL STANDING – A TRIBUTE TO ELTON JOHN
"I'm Still Standing" is the highly acclaimed Elton John Tribute Show featuring Greg Andrew as Sir Elton John. From the moment Greg appears on stage, his likeness to Elton John today leaves audiences believing that he could be the man himself, and yes, he sounds like him too…truly unbelievable !
QUEENSLAND BASED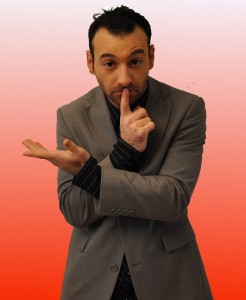 JAMES LIOTTA – MC / COMEDIAN / ACTOR
James Liotta has worked in the entertainment industry for over 20 years. He travels Australia working as an Actor/Performer/MC/Presenter/Comedian. He has appeared on Neighbours, Thank God You're Here, Satisfaction, Quiz mania, Prank Patrol, Hey Hey It's Saturday just to name a few as well as countless TV commercials, most recently for McCains.
MELBOURNE BASED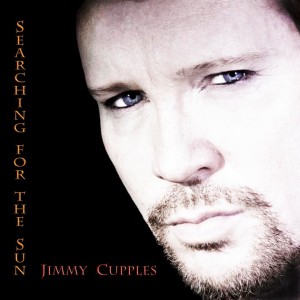 JIMMY CUPPLES (Finalist on "The Voice" 2012)
Jimmy is a Melbourne based singer/songwriter with a massive vocal range who's been around entertaining the masses for a long time but became a household name in Australia due to his being a finalist on "The Voice" in 2012, who many say, he should have won !
MELBOURNE BASED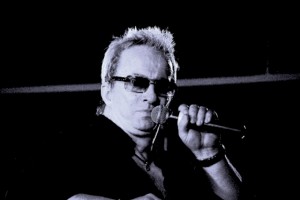 JOHN (SWANEE) SWAN
Originating from Glasgow, John Swan has been on the Australian music scene since he was 14 years old.  He has become part of this country's musical backbone playing first as a drummer, then as a singer with many of the country's top rock and roll outfits. In 1978 he released his first album "Into the Night" with WEA Records. Swanee's first major chart success was a great rendition of Tim Hardin's "If I were a Carpenter" from the album "This Time It's Different". Success with the next 2 singles from the album immediately followed. "Lady what's Your Name" and "Temporary Heartache" both screamed straight up the charts.
Contact: Leo on 0431 000 987 or email info@mondoentertainment.com.au or see more superb artists and bands on our website www.mondoentertainment.com.au
ADELAIDE BASED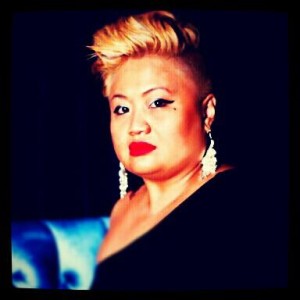 MAY JOHNSTON – SOLO ARTIST
May Johnston is a powerhouse, vivacious and energetic vocalist that can perform many genres respecting its form; from jazz, soul, funk to classic rock and roll to TOP 40's music. She has performed in venues across Melbourne from Crown Casino to wineries such as De Bortoli Winery. Her international performances in New Caledonia and Singapore have been highly regarded as purely entertaining.
MELBOURNE BASED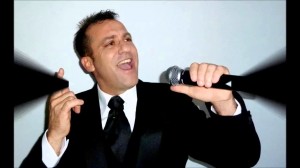 MELO RIDOLFO – SOLO PERFORMER / MC / WEDDING SINGER
A confident well rounded entertainer for over 20 years, Melo is a man of many talents….professional spruiker , compere, presenter and MC with verifiable references who can perform in both English & Italian and satisfy crowds of all ages.
SYDNEY BASED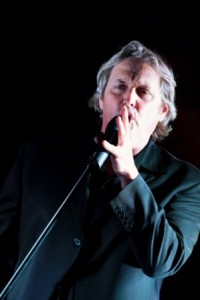 MIKE VEE – JOHN FARNHAM TRIBUTE ACT
Since appearing on Australia's got talent, Mike has travelled all over Australia performing his tribute to music of legend John Farnham. with great accolades. His uncanny resemblance, the tone of his voice, his out going nature are so much like the real thing that people often ask him are you related, a comment that is humbling to Mike. But at the same time recognition and credit to his performance.
SYDNEY BASED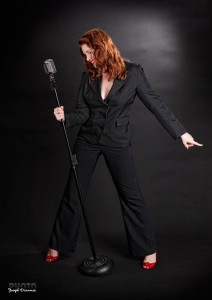 SARAH MACLAINE
Singer/songwriter Sarah Maclaine constantly delights audiences with her rich, velvety voice, showcasing her beautiful tone and fantastic vocal range.
She moves with ease from pop to jazz, blues to r&b, disco to Latin. You name it, she does it!  Everything from The Beatles to Beyoncé, Ella Fitzgerald to Elvis Presley, Michael Jackson to Michael Bublé!
Sarah is an incredibly versatile performer having worked with some of Australia's finest entertainers such as Peter Cupples (Stylus), Ross Wilson (Daddy Cool/Mondo Rock), Lisa Edwards (John Farnham) and others, Sarah has also had extensive experience as a session/back-up vocalist.
From 1997 she was a regular guest artist on Bert Newton's Good Morning Australia, clocking up around eighty performances on the popular morning program until the show ended in 2006.
"She's one of my favourite singers on the show. Love that voice!" (Bert Newton-host of Good Morning Australia).
Contact: Leo on 0431 000 987 or email info@mondoentertainment.com.au or see more superb artists and bands on our website www.mondoentertainment.com.au
MELBOURNE BASED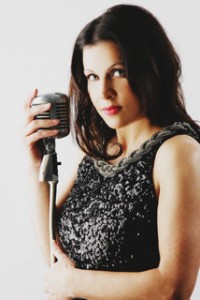 SHE BOP
The songs of today's Divas reflect these qualities, which I believe is why they resonate with young women all over the world. But the music is not for girls alone. If it weren't for the boys these Divas would have nothing to sing about. So, I invite you all to share the SHE-BOP experience. It's tried and true pop with attitude.
She-Bop … empowering women.
MELBOURNE BASED
Click Here for further Info

Copy Protected by
Chetan
s
WP-Copyprotect
.