ONLY THE BEST PERFORMERS GO INTO OUR BOOKS,
SO IF YOU HAVE WHAT CAN ONLY BE DESCRIBED AS A  SPECTACULAR MAGIC/ILLUSION ACT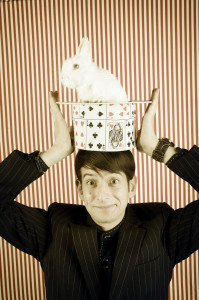 ANTHONY DE MASI – MAGIC WITH COMEDY
A Guinness world record holder for the claimed impossible "World's Longest magic show – Non stop magic for 73 Hrs" anything is possible in his mind. This guy really does have a live rabbit in his hat. All styles of magic & performances have seen him entertain and wow Private audiences and Corporations throughout the UK, USA, New Zealand, Hong Kong, South Korea and all over Europe.
MELBOURNE BASED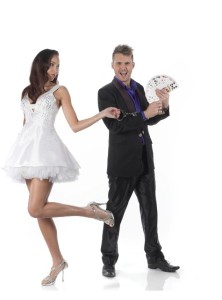 PIP COMIC ILLUSIONIST – MAGIC WITH COMEDY
Australia's only Comic Magician & Hypnotist, PiP Comic Illusionist is being recognized world wide as one of the best acts out of Australia!.Bringing the same level of Professionalism and Excellence that you would expect to find in a Headlining Las Vegas Act, PiP will create Exciting Entertainment that your guests will remember for years to come.
MELBOURNE BASED

Copy Protected by
Chetan
s
WP-Copyprotect
.