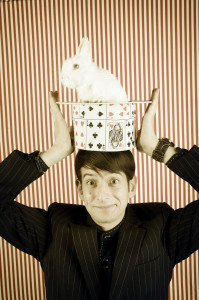 ANTHONY DE MASI – MAGIC WITH COMEDY
A Guinness world record holder for the claimed impossible "World's Longest magic show – Non stop magic for 73 Hrs" anything is possible in his mind. This guy really does have a live rabbit in his hat. All styles of magic & performances have seen him entertain and wow Private audiences and Corporations throughout the UK, USA, New Zealand, Hong Kong, South Korea and all over Europe.
MELBOURNE BASED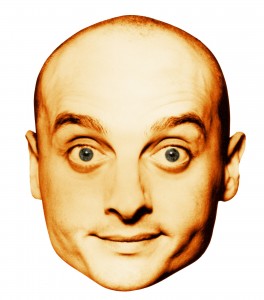 BRUNO LUCIA
Stand up comedian and actor Bruno Lucia earned his showbiz stripes entertaining audiences internationally, winning fans in Australia, the U.K. and the U.S.A. As a corporate comedian, master of ceremonies or after dinner comedy speaker, Bruno is inoffensive, funny and a reliable laugh maker with over 500 Corporate comedy engagements to his credit.
ADELAIDE BASED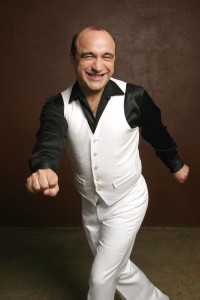 GEORGE KAPINIARIS
George Kapiniaris is one of this country's best loved comedy, music and TV stars – having had an incredible impact on Greek-Australian popular culture over the last twenty six years.
His claim to fame was his starring role in the hugely popular stage show 'Wogs Out Of work'. Since then, the Australian public has continued to see him use his Greek heritage as inspiration for future roles and performances.
He developed his popular style of ethnic comedy at Rusden College and with fellow student Simon Palomares formed 'The Tiboldi Brothers', a stand-up comedy duo, in 1985.
Straight away they were labelled as pioneers in Ethnic Humour in this country.
We all loved him as DJ in 'The Flying Doctors' and who could forget his starring role as the manic waiter Memo in TV's 'Acropolis Now' from 1989 to 1992, a show which he co-produced & co-created). Since 1992 George has also been the front man of his 70′s cover band 'The Flares'.

Contact: Leo on 0431 000 987 or email info@mondoentertainment.com.au or see more superb artists and bands on our website www.mondoentertainment.com.au
MELBOURNE BASED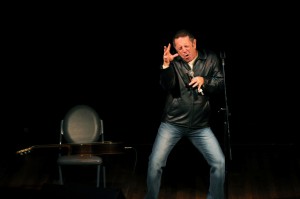 GEORGE SMILOVICI – STAND UP COMEDIAN
Internationally renowned AUSTRALIAN comedian, Cuban born George Smilovici has performed in every arena possible, from giant sporting stadiums to intimate clubs as Headliner and also alongside the likes of Joe Cocker, Talking Heads, Neil Sedaka, Joan Rivers and many more.
MELBOURNE BASED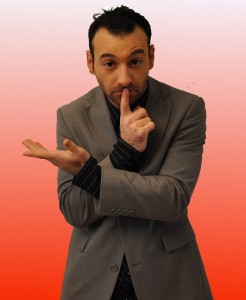 JAMES LIOTTA – MC / COMEDIAN / ACTOR
James Liotta has worked in the entertainment industry for over 20 years. He travels Australia working as an Actor/Performer/MC/Presenter/Comedian. He has appeared on Neighbours, Thank God You're Here, Satisfaction, Quiz mania, Prank Patrol, Hey Hey It's Saturday just to name a few as well as countless TV commercials, most recently for McCains.
MELBOURNE BASED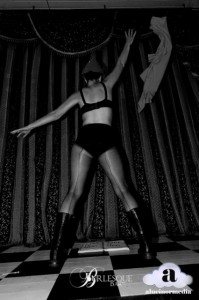 THE CUNNING CLARISSA – BURLESQUE COMEDY ACT
The Cunning Clarissa puts the BURL back into Burlesque…She specializes in comical routines with an edge including her own special brand of Burlesque entitled "Dorlesk with a K – The art of the dork!".
With wit by her side she will bring to you a night of delectable, dazzling and DARING Burlesque.
MELBOURNE BASED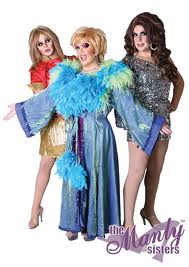 THE MANLY SISTERS – COMEDY DRAG QUEEN ACT
The Manly sisters are a Melbourne based comedy drag troupe entertaining Australia and the World. From Hens nights, birthday parties or Corporate events, the Manly sisters will add some glitz & glam (and a laugh or two), to your next night out or special event.
MELBOURNE BASED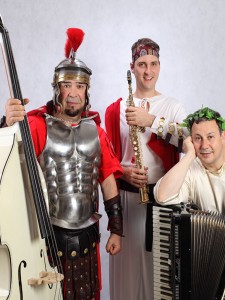 THE ROMANS – A ROVING SHOW WITH A DIFFERENCE
The

Romans

deliver an extensive repertoire using their combined skills and experience developed though decades of work in the professional music scene, both in Australia and abroad.
This outfit is indisputably one of Australia's most authentic and unique groups, offering a colourful and sophisticated ambience to your event without becoming intrusive at any time. The Romans add the perfect touch to a classic dinner party, cocktail event or music festival.
MELBOURNE BASED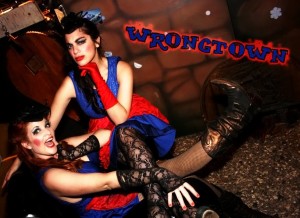 WRONGTOWN – COMEDY DANCE ACT
A regular act at Comedy, Fringe and Cabaret festivals around the country, venue functions and events, roving performances specializing in singing, comedy sketches, and physical theatre. Each show varies, highlighting their versatility and allowing them to showcase an extensive range of scenarios, whether it be half time entertainment, function entertainment or background entertainment.
MELBOURNE BASED

Copy Protected by
Chetan
s
WP-Copyprotect
.